I'm including this poem in full here, it having become increasingly difficult to come across. With the exception of the exhaustive and expensive tome "Collected Poetry," this poem is, so far as I know, long out of print. It is too important to Jeffers interpretation to be concealed.
This is a photocopy of a page from my personal copy of the Norton Anthology of Modern Poetry (1973, out of print).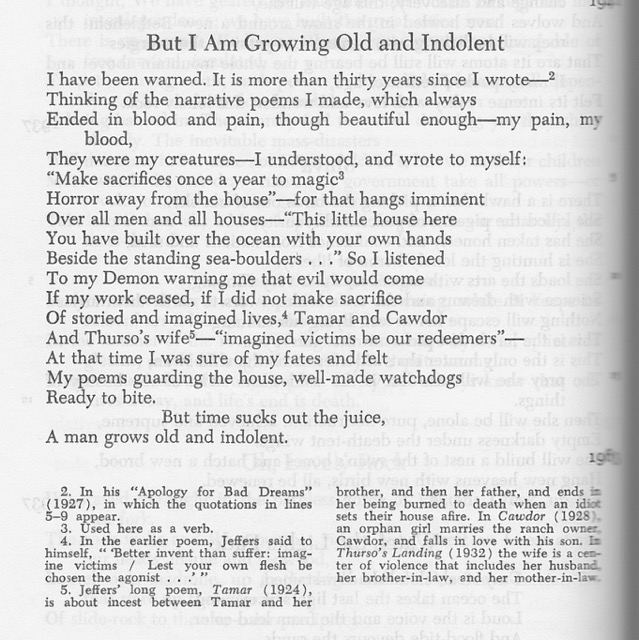 © Copyright, 1963, 1965, by Donnan Jeffers and Garth Jeffers.
––––––––––
I have been warned was first published posthumously in 1963 under the title "But I am Growing Old and Indolent" in the collection The Beginning and the End. It has been included in the following anthologies:
The Columbia Anthology of American Poetry, 1995; ed. Jay Parini
The New Oxford Book of American Verse, 1976; ed. Richard Ellman
The Norton Anthology of Modern Poetry, 1973; eds. Ellman & O'Clair